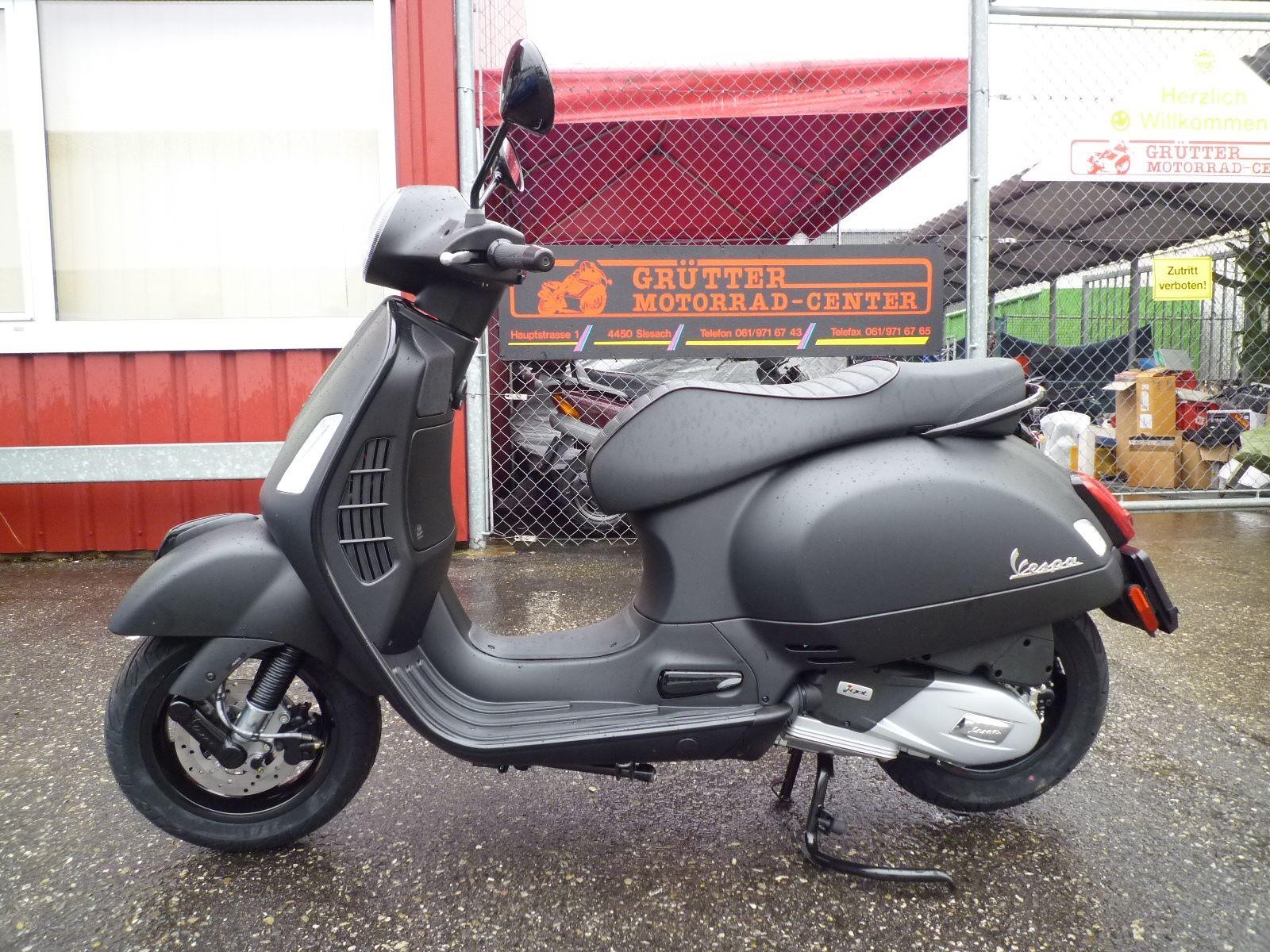 Vespa motorbike is a legendary automatic motorbike from Italy that everybody loves. This motorbike attracts a lot of riders who like to travel far. Like Primavera, the Vespa GTS SUPER 125 I GET has an allure like the Vespa Series and is designed for those of you who like touring.
Well, here are the specifications and prices of the Vespa GTS SUPER 125 I GET NOTTE, summarized from various sources:
1. Design
A touch of a sporty, dynamic, and classic design of Vespa is still a mainstay on this motorbike. The front of the body is made of strong steel. The round headlamp adds a retro vibe. While the turn signal uses LED lights, giving a modern impression.
In the speedometer, it still uses the concept of classic and straightforward indicators. You will find a bit of a modern impression with the digital panel. Plus, the chrome accents give the impression of stylish and elegant.
The new larger wheel design provides comfort and satisfaction in driving with full control of the scooter. Also, the latest alloy wheels and contrasting color graphics give a bold impression with its own charm. On the other hand, the Vespa GTS SUPER 125 I GET NOTTE comes with a new look and a more effective rearview mirror.
2. Dimensions
As a scooter that suits the style of the young generation. This motorbike looks dashing with seat height reaching 790 mm, with a wheelbase of 1380 mm, length of 1950 mm, and width of 755 mm. Fuel tank capacity that can hold up to 7 liters.
3. Machine
Vespa GTS SUPER 125 I GET NOTTE comes with one cylinder engine specifications, 4-stroke 3 valves with a 125cc capacity, maximum power up to 9 kW / 8,750 rpm, and torque reaching 11.1 Nm / 6,750 rpm.
With the electronic injection combustion system, the ignition system uses Electronic Ignition and provides the best performance. This motorbike is also environmentally friendly, with standard EURO 3 exhaust emissions.
4. Price
Quoted from the official website of Wheels Motorcycles, the new price of the GTS SUPER 125 I GET NOTTE Vespa for sale UK is at £ 4,699 with NERO NOTTE color variants.